Pimp My Shrimp – It is all systems go at the moment at Windsport as we have been preparing a variety of Cornish Shrimpers for getting afloat this season.  Some have been stored throughout the off season with us in our range of boat storage options and other are literally dropped off or collected by our team from clients locations to be prepared at our centre for the season.  We are happy to discuss a range of flexible options with anyone who wishes for some level of assistance.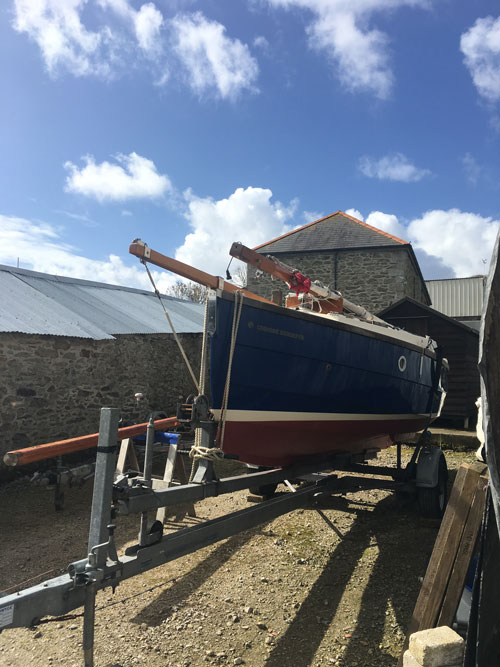 Pimp options are many: Tidying up the woodwork with a coat of varnish – a bit of polishing of the gelcoat – restoring the centre board to perfect working order and condition.  These are all areas we are familiar with along with the option of preparing and antifouling the hulls too.
We also offer a rigging service, stepping the mast and ensuring the spars and sails are prepared and set up ready to race or cruise around Falmouth harbour.  If you are looking for extra help on tuning your rig and sails to gain greater ease and more control whilst on the water we can offer tried and tested suggestions on sheeting tweaks to allow great control and reduced effort on many areas of the control systems.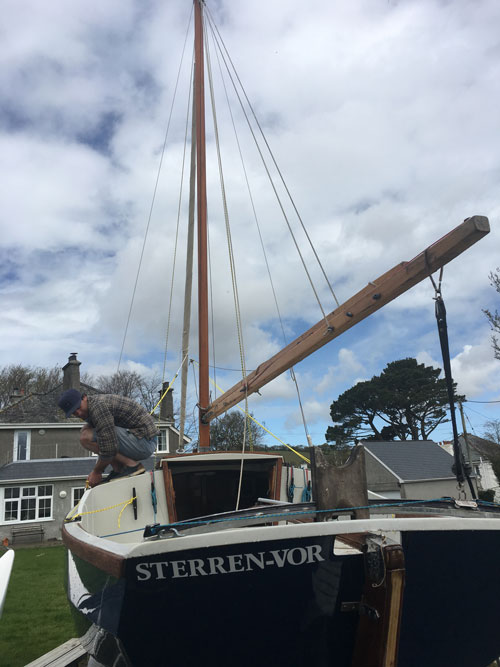 We can also help with supplying new sails from Hyde Sails, designed an built to Windsport's exacting attention to detail and quality standards.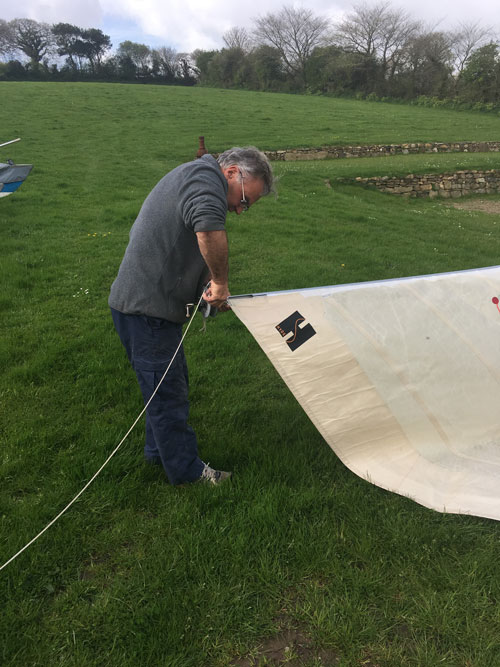 Finally we can take out all the stress and effort by launching your boat with our experienced and and ensure it is safely delivered and left securely your mooring.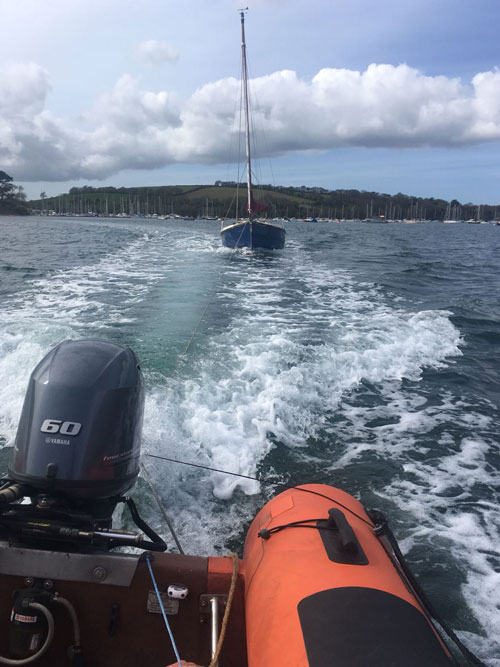 Once these boats are ready we hope to see Windsport's own Ysella launched and back out competing on a Friday evening racing at Mylor yacht Harbour.