Simon Hare has just collected his new Sprint 15 from Windsport and is looking to get a few sails in before the first Sprint 15 event of the season at Marconi Sailing Club.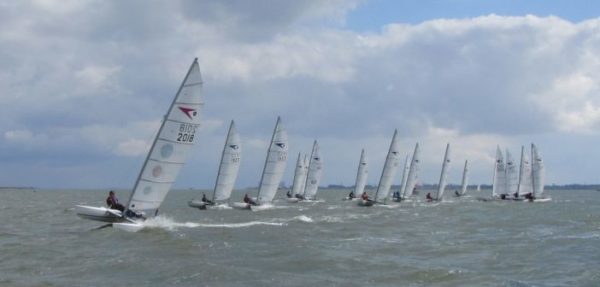 Windsport Support will be rolling there shortly in support of the Sprint 15 Association covering all manner of queries, repairs and provide a comprehensive spare service as well.  This event will also see a Windsport Coach offer a Catamaran Session to the winner of the prize draw from the Sprint Stand at this years RYA Dinghy Show.
With more Sprint 15 orders to fulfil over the next few months the class is on a upward spiral in the run up to its "40 years young" national championships at the Weymouth and Portland National Sailing Academy: Nationals  (Saturday 23rd – Monday 25th June 2018)
at the end of June.  The more sailors with Sprint 15 's (Dart 15 / Sparks) who are keen to join in the racing and celebrations, the better.
Numerous class related sponsors are supporting the event from manufacturer & product suppliers, to businesses and individuals who have a long connection with the class.
For further information on the 2018 Sprint 15 Nationals or the Sprint 15 catamaran class and racing fleet  visit:-