Shiny New Boats & Battens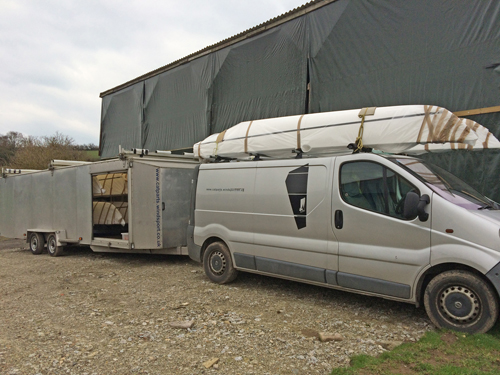 February finishes with a flourish as we take delivery of new Dart 18 and Sprint 15 hulls fresh from the moulds at White Formula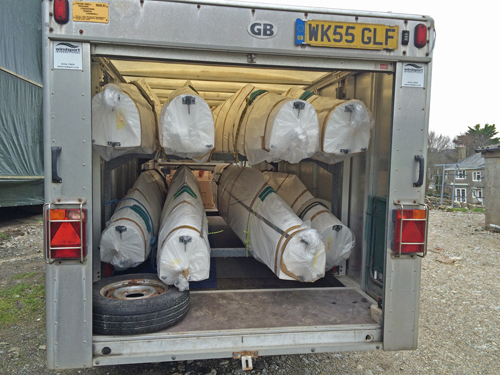 On top of this we are busy producing battens for all the new orders that are to be delivered to the lucky UKIDA members and Sprint 15 Association members who took advantage of the March delivery deal.
We are also producing stock for the next few months to keep apace of all our online orders too..  Looking at these pictures it gives only a snippet of what goes into the finished product that slots into your batten pockets.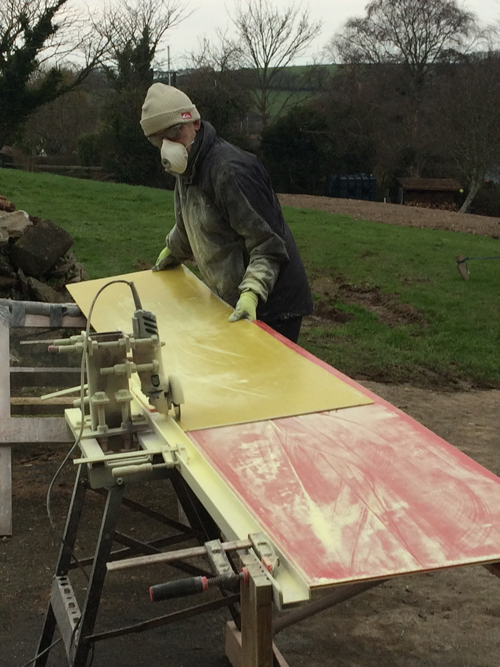 The time consuming and messy job of individually cutting these battens and the meticulous quality control, finishing and labelling them all leaves all our customers with a very high quality strength to weight ratio taped batten.