Windsport has launched its Winter new boat savings.
With limited stock available you need to get in there early to secure your new boat for collection / delivery between now and the start of the 2019 sailing season.
There are a number of new boat package options. For offers on the Dart 18 and Sprint 15 you will need to go straight to your relevant class Association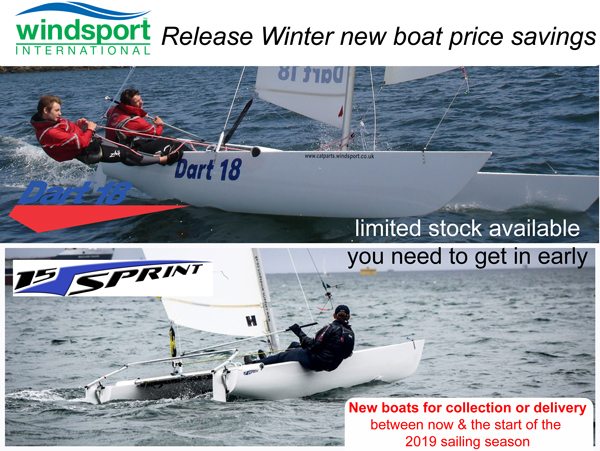 Dart 18 – UKIDA       UK Sprint 15 Association
High Performance Catamarans – from Goodall Design
For Goodall catamarans, the  "C2" F18 & Viper F16 you will need to contact Windsport for the current offers including new deck sweeper Mains.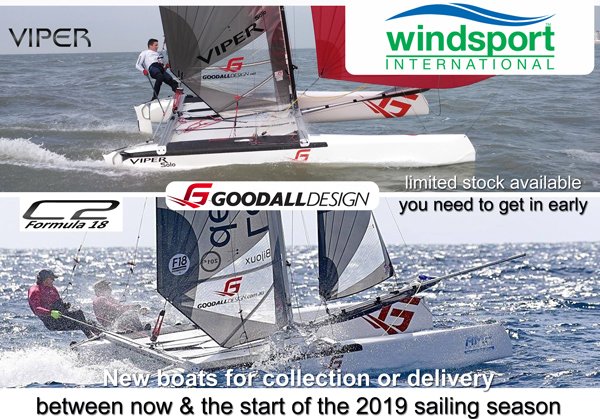 Alongside these new boat packages Windsport has a some excellent buys on their own Windsport race boats all in excellent condition, low on water hours  and great buys for a sailor who wants a competitive race boat at a significant saving!
For more information on Windsport's Catamaran Winter savings contact the Windsport team as the Packages on offer are only while stock lasts!!!
+44 (0) 1326 376191