Nankersey Gig Club at Windsport
Come rain or shine the Nankersey Gig Club at Windsport, launch from the convenient Windsport slipway and beach every Saturday and Sunday morning.   Our location allows their members easy access to launch at all states of the tide.
The club store their pilot gigs at our centre next to Restronguet Sailing Club, just around the corner from Mylor Yacht Harbour.  With our perfectly sheltered position they can train in almost all weathers on the waters of the Carrick Roads, the higher reaches of Fal estuary and Falmouth Harbour without disruption.
These sleek 6 person rowing gigs plus one cox were used originally to ferry a Falmouth Pilot out to the Square rigged ships as they made their way  towards Falmouth Harbour for orders or fettling.  They are now use for pleasure with many people rowing recreationally for fun and general fitness. There is however a serious commitment to racing, with numerous clubs along the coast of Cornwall, England and even further afield travelling most weekends i the summer to compete in youth, mens, ladies, veterans and even super vet classes.   This extensive program of racing throughout the year has the highlight being the World Pilot Gig Championships which takes place in the Isles of Scilly.   Every year, at the beginning of May, this event sees over two thousand competitors enjoy a weekend of racing which is truly a sight to behold as they compete for the top positions and overall titles.  Find out more below: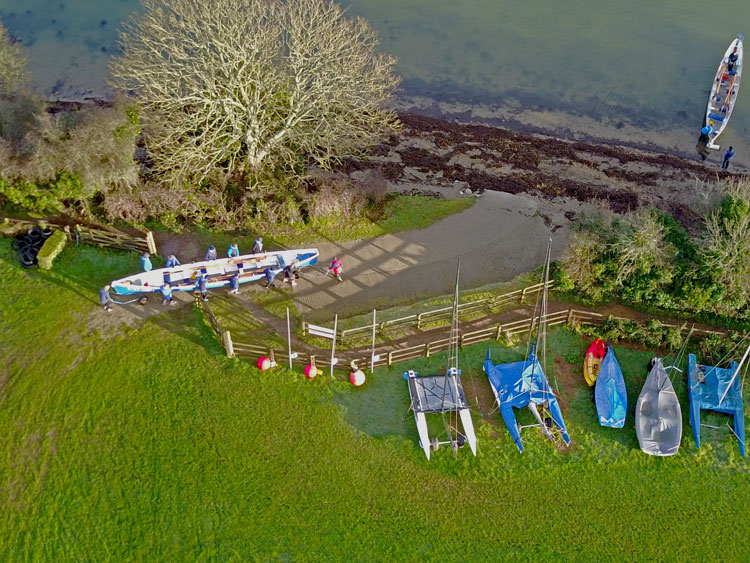 For more information about joining Nankersey gig club  :- www.nankerseyrowingclub.com
For more information about the Cornish Pilot Gig Association :- www.cpga.co.uk/
For more information about Windsport services and boat parking :- www.windsport.co.uk