Dart 18 catamaran new boat sales across Europe have been amazing in 2018 and this is great news for the on going future of the Dart 18 class.   This means we can offer only one last chance if you want to join in the fleet with a shiny new boat before the  2018 UK Dart 18 National championships at Worthing Sailing Club.  This event at towards the end of August (18th – 21st) already promises to be a great turn out and something not to be missed if you sail a Dart 18 in the UK and or nearby!
Only one new Dart 18 now available in the UK before that event, so  if you are thinking NEW BOAT in 2018 call and let the Windsport team know your requirements pre the 2018 National Championships at Worthing.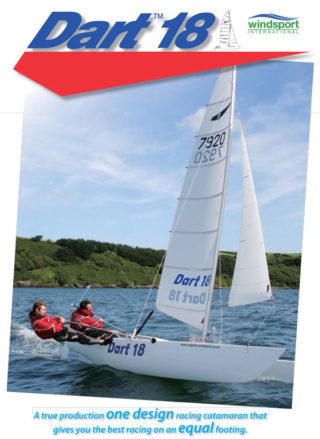 Pick up the phone and talk to the Windsport team now!