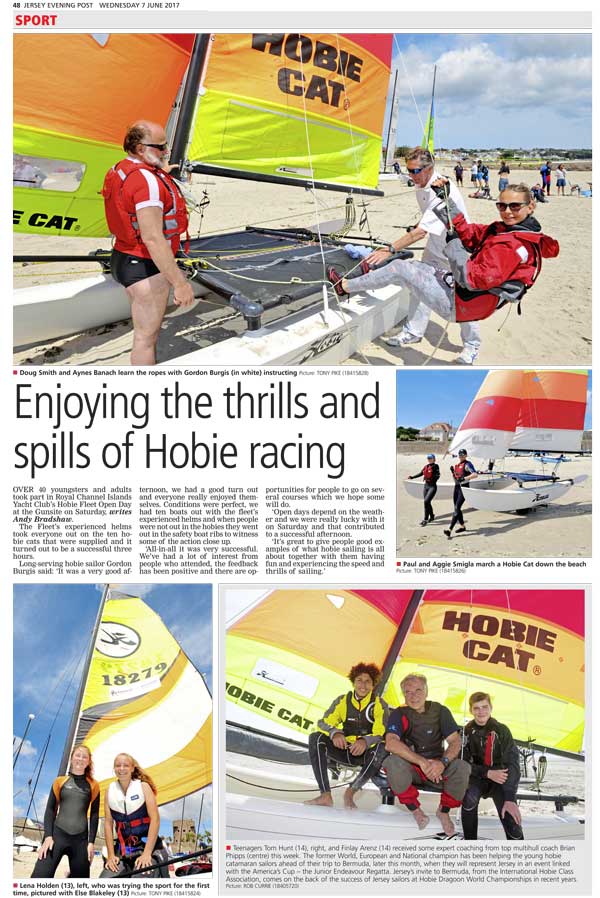 Windsport recently ran a three day program of Jersey Hobie coaching. The young catamaran sailors in Jersey  at the Royal Channel Island Yacht Club are heading for a bumper season of Hobie sailing activity in 2017.  Their home fleet has a growing  group of young sailors  thanks to the work of catamaran sailors Gordon Burgis and David Carter.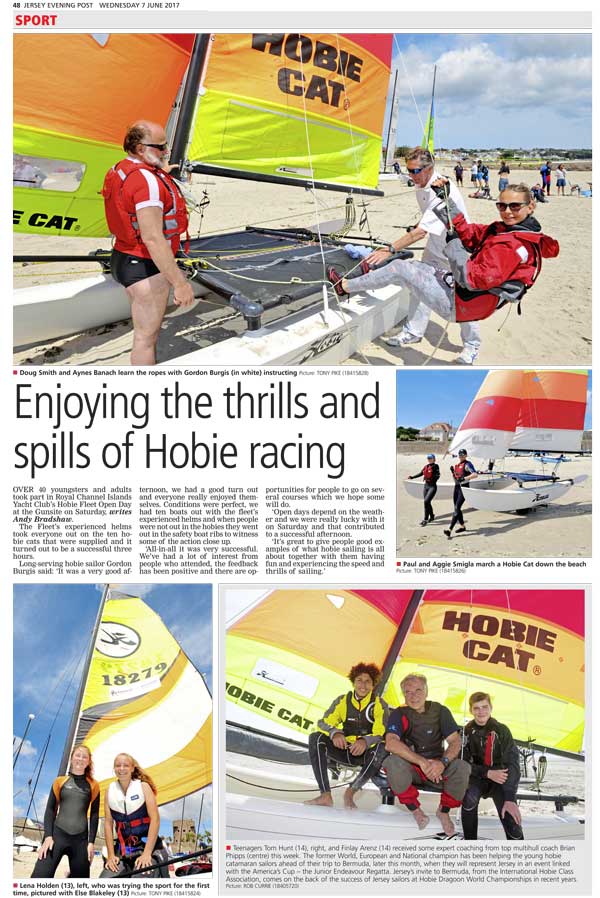 This  summer the club will be sending youth and junior teams to compete in
the Hobie multi – European championships sailing Hobie 16 with spinnaker and
Hobie Dragoon and a team to the Americas Cup Endeavour Program taking place
in the next few weeks.   These unique event racing experiences are invaluable
for the sailors and brings experience and skills back to share with their
fellow Jersey catamaran sailors.
Windsport catamaran performance coach Bran Phipps spent three days with the
various teams, sharpening their skills in preparation for the big events.
With excellent sunny Jersey weather and a range of wind conditions the
teams enjoyed a series of bespoke on water exercises along with some America
Cup style course racing that tested the teams at many of the rounding marks
and showed one mistake can cost you an awful lot of finishing places!
Windsport  catamaran coaching is recognised worldwide as some of the best
available  delivering programs to  a wide range of catamaran sailing fleets, from club racer to Olympic hopeful.