What is clear is that any boat of any age or construction is an investment that is worth looking after.   Accordingly you should consider the correct cover-up to maintain your pride and joy when not in use and protect it from UV, dirt, salt dust and mildew.
After all you personally all 'cover-up' with suitable protection in terms of clothing or sunblock when you venture outside and you have plenty of choice to meet your fashion and functional needs so why not make sure you do the same for you boat.
Windsport continually ensure that they are developing an extensive range of covers that meet our customers needs .  Our selection of products we have developed over time are customised for individual boats and meets strict criteria.  Quality, fit and value for money are key so you will get a product that lasts, looks good and it is simple and easy to put on quickly even with wet and cold fingers. All our covers abide by the rule that a good fit is essential to keep windage down and to prevent water collecting. A poorly fitting cover that suffers from pooling will deteriorate quicker. UV stable webbing and quality stitching also match up to the selected cover materials and backed up by our Windsport attention to detail and service we are very proud of the range we offer.

Covers for travelling, boat park covers or storage covers might be something you are considering and we are always available to assist with your choice.  Don't forget foil, mast and skeg protection too.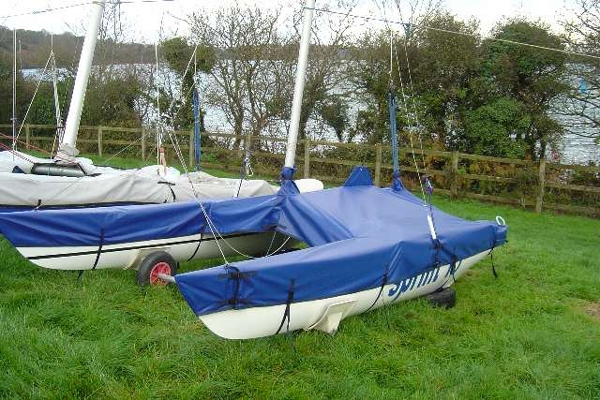 Our extensive range  can be found on our website or if you feel you need to talk through what would best suit your requirements then please contact us by email on info@windsport.co.uk or by phoning 01326 376191 in office hours.
Check out the website links to our covers here