Surprisingly it is not a comment on anything to do with last weeks Hurricane Ophelia's impact on Cornwall,  but a client asked us to complete a Hurricane repair job on his recently damaged catamaran.  We do many repair / valet jobs on a variety of dinghies and small boats and this is a typical GPR repair.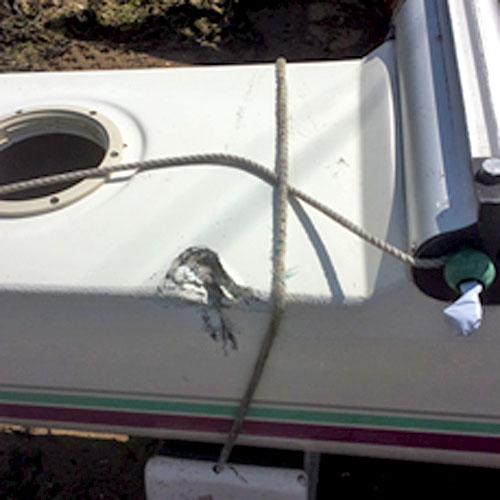 Fundamentally the structural repair is only part of the process – Rebuilding the boat to be strong enough  to withstand the pressures and loadings that section of the hull is required to deal with is clearly crucial as well as ensuring the hull is watertight.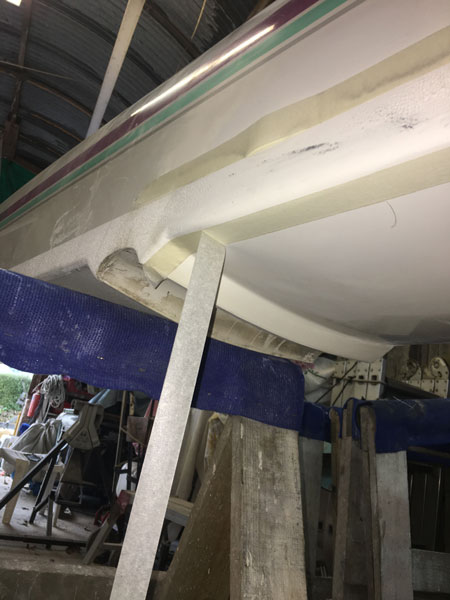 The time-consuming part of the process is ensuring the cosmetic finish is restored to match up with the rest of the hull.  It is not just a case of repairing it as new it is necessary to tone the top gel coat to blend in with the surrounding material.  Once completed faired and polished the boat is ready to go back onto the trailer and back in its covers.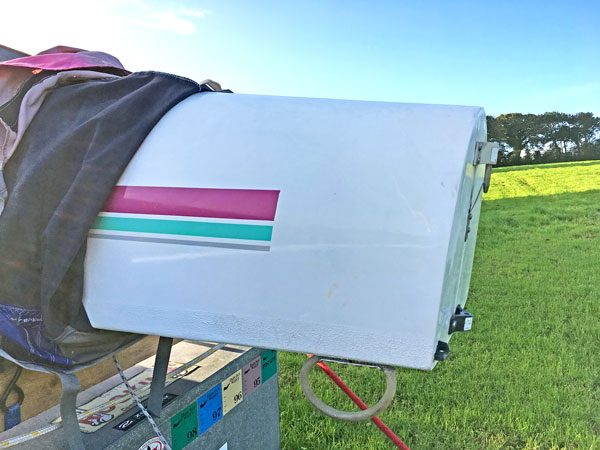 If you need any repair work why not drop us a line and we will offer you our experienced opinion as to the cost and timescale.