Windsport offer comprehensive winter boat storage solutions
On top of this we offer a Launch and Recovery Service, Winterisation options as well as the chance for the Windsport team to complete any necessary maintenance and anti-fouling.
The Windsport "winter storage and service" is specifically for owners of dinghies / catamarans and boats on trailers. Situated right beside the water with slipway launch and recovery access we offer grass and hard boat-standing and limited under-cover boat storage.
Our outdoor storage areas provide access to water and electricity for hand tool only, enabling customers to work on their craft. Car parking is included. We also offer under-cover winter storage.
Shrimper Storage order form click here
Firebird Catamaran order form click here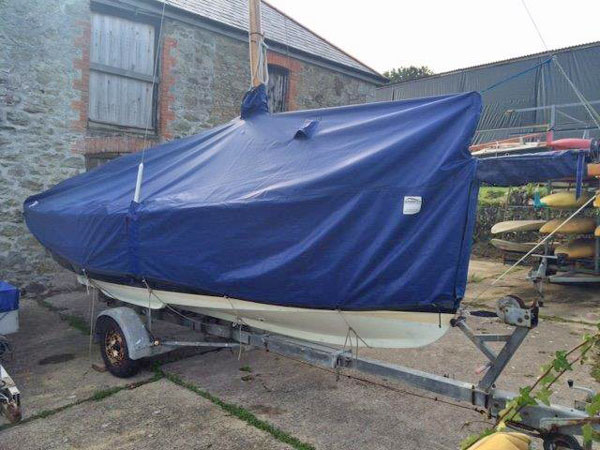 Special Shrimper Winter boat Storage Package
Available 1 October 2018 – 31 March 2019 (inclusive) ONLY
Shrimper OPEN – STANDING                                    £560.00
Shrimper UNDER-COVER STANDING                      £630.00
Price includes 1 car park pass, access to water and electricity for light hand tools
(no permanent hook up available).
PULL OUT Service (October – December)     £95
Windsport are happy to recover your boat on its trailer at the end of the season using our 4-wheel drive and park it in the storage area.  Every pull out includes a fresh water trailer pressure wash off.
Pressure Wash            from £95
You may decide to ask Windsport to pressure wash your hull to remove excess weed and grime before storing for the winter.   We are happy to do this, so please call and make arrangements.
Winterisation
Lowering masts and spars, rigging winter covers , winter maintenance, engine service, trailer service and valeting can be arranged, Windsport work closely with a number of small businesses offering these services – please discuss your winter requirements with the Windsport team who will be happy to help you.
SPRING HAS SPRUNG (February – March)
Hull polish for the go faster look!                                                                       £215
Launch Service (as for Pull Out, boat launch and trailer wash down)           £  95
Summer trailer storage available April – September 2018                              £250
Anti-fouling and other services available – Windsport  (01326 376191)