Wow what a year!  As the season begins to wind down a little we do take stock and pat ourselves on the back  for just going the extra bit to service all of our clients.  We are certainly not one for going over the top in PR but we thought you just might like to know the commitment that the Windsport Support team have put into  supporting various  Dart 18 and Sprint 15 Training / Events over the year to date.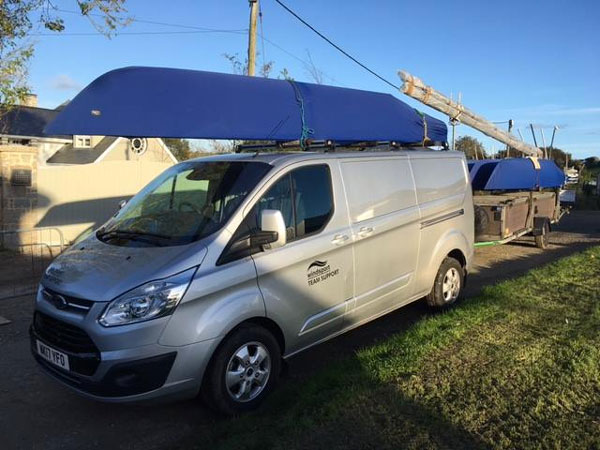 Essentially most of this involves loading the event support trailer, travelling to events towing boats, delivering pre-orders, driving back late at night, off loading and back in the office first thing Monday.  At the same time we are saving our customers and sailors hundreds of pound in shipping costs by having their orders ready for them at the event.  Event support is not all about chilling out with a coffee / beer or enjoying the local scenery or nightlife when we are there. As a team we are on hand to offer advice or chat about anything to do with your catamaran or catamaran sailing, your racing or what we think will make you go faster!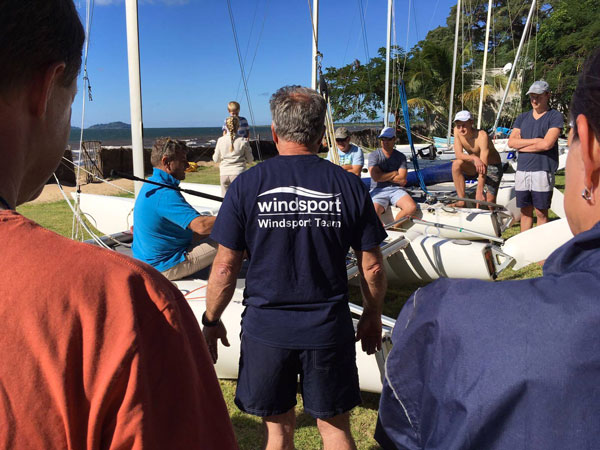 We run coaching sessions, we repair boats (often long into the night to keep people on the water), we service existing equipment and have replacement items on hand when breakages occur – Clearly on occasion we supply Pirate Cider (thx to Paul C) and Pimms in abundance while offering support to your regional class associations..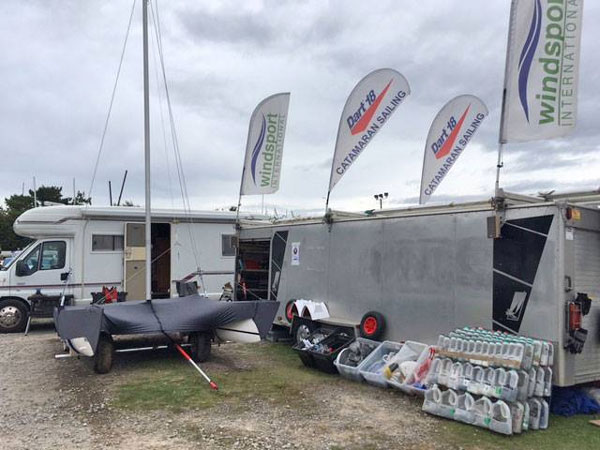 On top of this we run our centre at Mylor Yacht Harbour offering boat and dinghy parking, chandlery, manufacturing servicing and repairs as well as our Catparts Website.  This doesn't include all the time we actually get to spend on the water teaching, coaching and training so a full house all round.
In terms of Event support and catamaran coaching  this year our totals conservatively add up to :
Road miles -you are looking at around 7,500 and our Air-miles we conservatively estimate it to be around a further 14,000.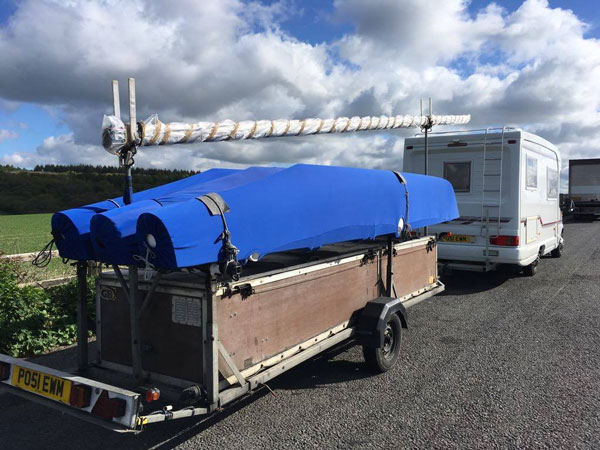 Going the extra, we could also include the time and miles we spend working alongside our suppliers  sharing their commitment towards the Dart 18 and Sprint 15 production and supply but that might make us or  you wonder what  else we have any time for!…… so we will leave that for another day!