Our Foiling Academy is getting busier.  It is hardly surprising as the next instalment of the Americas Cup kicks off in less than a month that the foiling revolution is getting more coverage, hype, and is certainly becoming massively more popular.  With a number of new foiling catamarans being launched this year and we know of more in the pipeline including a very exciting model from Goodall Design Australia, the need for pilots to be able to sail these craft is clearly growing too.  Clearly each of these boats requires a substantial investment and when the speeds are higher the crashes and subsequent wear and tear can be greater too.  It makes sense to speed the learning curve as fast as possible – not only to enjoy the opportunities that flying gives you but also the keep the breakages to a minimum too!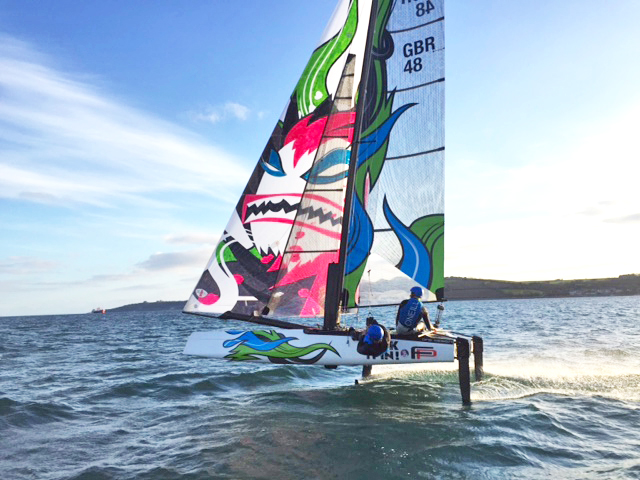 From single handed A-Class to Twin trapeze boats like the International Phantom Elite we can offer anyone the opportunity to progress in a safe and developed program to get flying consistently and with both confidence and control.  These boats are clearly not for the faint hearted as speeds well in excess of 20knots can be achieved from wind speed of around 8 knots!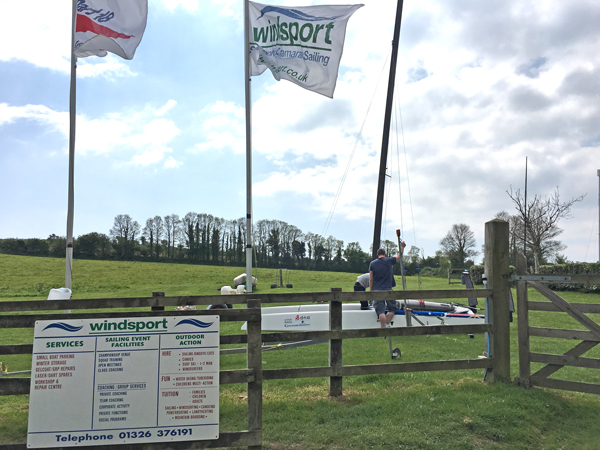 At Windsport foiling Academy we have access to a good range of second hand boats  and can provide you with any technical advice on the selection of suitable boats on the market once you have achieved your flying wings.
Find out more details here.