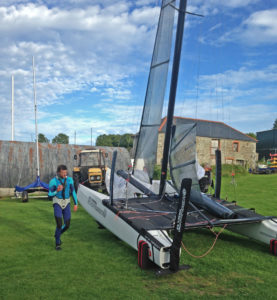 The Flying Phantom catamarans plus teams recently arrived at the Windsport Centre. The team plans on utilising all of our excellent facilities to base their scheduled winter training starting in the autumn.  Between now and then the boats will be launching from the Windsport boat park, in a series of shakedown sails and setup sessions.
The Flying Phantom catamarans are at the cutting edge of sports catamaran development and the DMS sailing teams winter preparations  will set them up for the 2016 catamaran event season.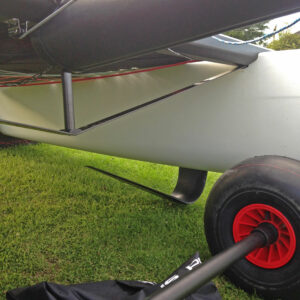 Windsport is the perfect base for their training with open sea and sheltered  coastal sailing conditions, workshops, storage and launch facility.
Keep up to speed with the team's winter training via the Windsport website in 2015.