With the briefing today at Mylor Yacht Club for the start of the 2019 Falmouth Shrimper Association Rally we look forward to a Sail across Falmouth Bay to the Helford River in Ysella to join in the fun. Thursday night at the Port Navass Yacht Club is going to be the perfect location for  one of many socials.  We have been busy in the run up to today with arranging additional launching of boats for some of the participants who have joined from further afield.  Clearly not an issue for the Windsport Team who are familiar with the launch and recovery of many Cornish Shrimpers who use Windsport for Winter storage and all manner of boat maintenance and repairs.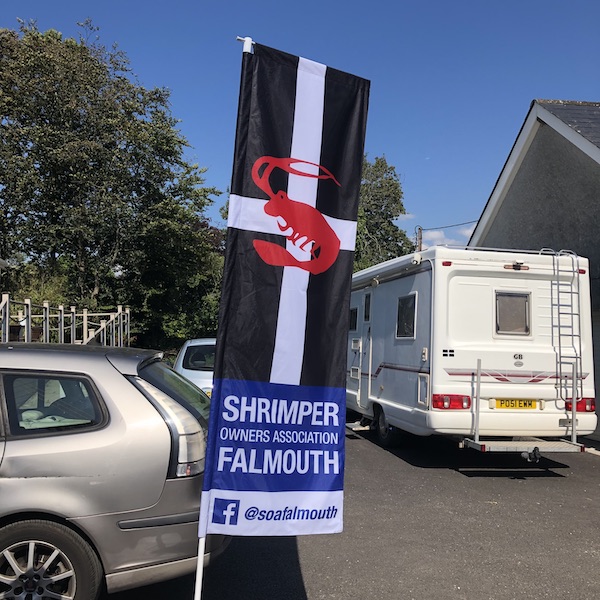 We are also helping service, a new owners to the local fleet boat which is in need of some TLC on its Centre board Bolt and Centreboard.  The Bolt has been replaced and now we are just ensuring the pivoting centreboard is in suitable condition and rust free to offer many more hours of untroubled use.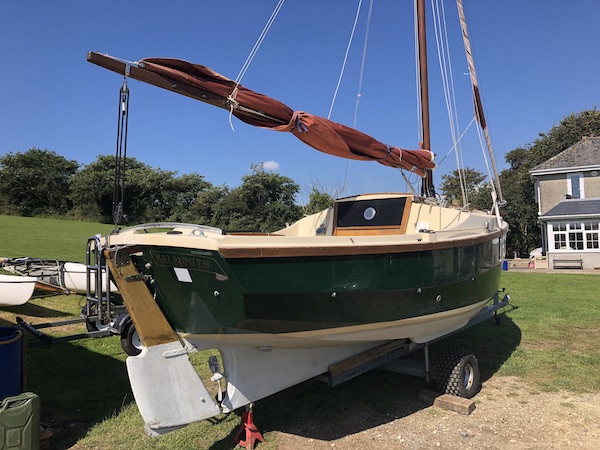 On top of this we have a running repair on a Rudder stock which needs re-gluing and making good for the season.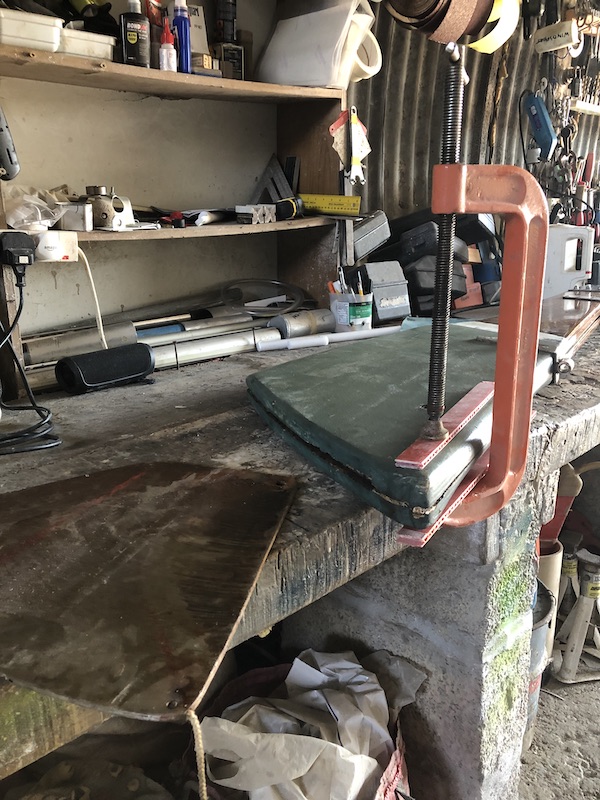 Find out more about the Social Cornish Shrimper Falmouth Association Rally on their active facebook page 
Agenda
Wednesday 3 July (HW 1835 5.2m) – Welcome briefing at Mylor Yacht Club, followed by a short cruise to Turnaware for lunch, then to St Just for the Cooking Competition and overnight.
Thursday 4 July (HW 1920 5.3m) – Cruise to Helford. Ferry Boat Inn for lunch. Visit Port Navas YC then overnight on moorings in the Helford.
Friday 5 July (HW 2006 5.3m) – Cruise back to Falmouth for Treasure Hunt during the day finishing at Trolver Croft, Restronguet Creek at 1800 for BBQ and overnight at Mylor.
Saturday 6 July (HW 0834 5.0m) – Cruise to St Mawes for BBQ ashore. Peter Keeling Race to form part of St Mawes Social Club Village Regatta
Sunday 7 July (HW 0924 4.8m) – Prizegiving and lunch either at Castaways or Windsport