The Dream of a Snowman
£6.95 inc. P&P and £1 to Children in Need
To order your copy (or copies) – you can order online, email or telephone!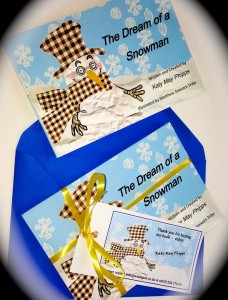 Online – go to www.catparts.windsport.co.uk
1. Type in the search box : 10007 (this will take you through to special orders)
2. Enter number of books required and then enter all your details and payment method
3. In special/extra details please type : Snowman Book
Email orders to info@windsport.co.uk
1. Email your order including full postal address and telephone contact number
2. Telephone 01326 376191 with payment details
Telephone orders to 01326 376191
Please have your full name, address and contact details available
Please have payment details available
Please support Katy and Children in Need
We look forward to your order!
Thanks