The UK Diam 24 OD Fleet has included Falmouth Week 2017 as one of their events in their racing calendar this year.  The outstanding racing that our location offers has been proven time and time again with the strong Firebird fleet.  After one Diam joined in the bay fleets racing last year, the fleet has nominated this event as their National Championship.
Being used as a boat storage by many of the existing Firebird fleet and having been a base for the C-Class Championship (LAC) a few years ago Clearly there is only one choice suitable for this style of multihull boat parking and that is Windsport.  Our convenient parking in a secure and accessible field that allows boats to be launched and recovered at all states of the tide.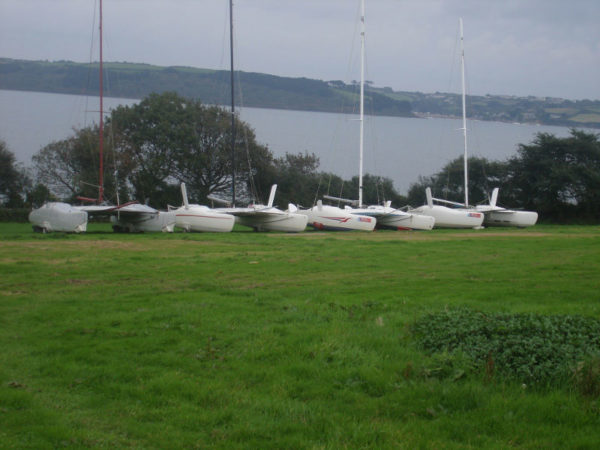 To find out more on the the Diam 24 OD, which was voted best multi-hull Boat of the year by Sailing World 2017 check out the Website.