Event Website: for pictures and up to date news: http://eurodart18.org
Registration Day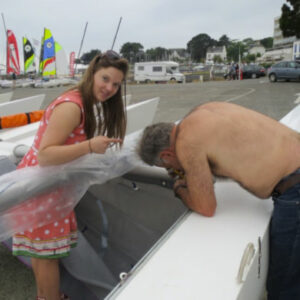 All good down here at the Dart18 European championships , boats being scrutineered , teams fine tuning their rigs , practise race was a challenge with a on shore breeze that moved around the course.
Evening opening ceremony with the parade of country flags set the scene for a great event .
The Windsport Event support trailer is set up in the middle of everything , Paul and Brian doing what Windsport does best , at these events , share their knowledge and help sailors make sure their boat is best prepared for the racing.
Day 1
Wind moved to sea breeze early on in the day , just perfect for Dart18 sailing.
Fleet got away in race one first time .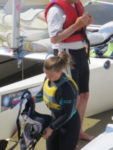 The Windsport race boat sailed by Tom Phipps and Nicky Boniface lead out of the start and held that lead over the next three rounds to finish a comfortable first.
A few teams came in with breakages , Windsport has been there to get them back out on the water, replacement shrouds , loan of a Port hull and a loan jib, kept the unfortunate sailors happy.
Race two and the wind had switched a bit to the right.
The fleet got away on a good start, then the pressure was a bit soft and then went left again so everything to play for . The Windsport race boat managed to keep it all together to claim another first place , while the Windsport single-hander, Paul Chatfield, had to retire with a trapeze harness problem. Outside of that he reported good boat speed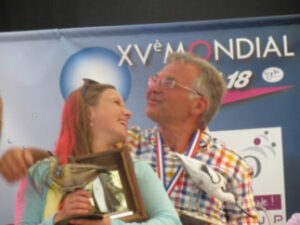 and expects to be up with the pack tomorrow looking or a good result.
Day 2
Blue sky, sunny beach, building sea breeze , what more could the sailors ask for .
Two great races with wave to challenge you downwind and fight against upwind. Almost all the fleet got around in a 20kts breeze , a few mishaps on the way but nothing that cannot be fixed by the Windsport shore team, even between races to get sailing teams back out on the water.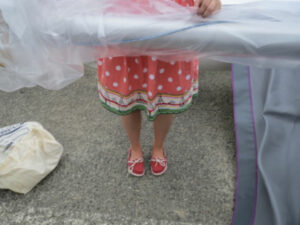 The Windsport race boat team of Tom P and Nikki still hold 1st place, although they are the first to admit their downwind technique is still under development and the top Dart teams reel them in as they close in for the leeward gate.

For Results click here:
http://www.compagniadellavelagrosseto.it/…/euro-dart-18-pro…