The Dart 18 SW Championships and UKIDA GP5 Event took place at Windsport, near Falmouth over the weekend of 20thand 21stJuly.  In conjunction with RSC 36 boats enjoyed almost perfect sailing conditions over the six races.   Chris Cleeves was RO for the event and he made good use of the Carrick Roads to lay tactical windward leeward courses.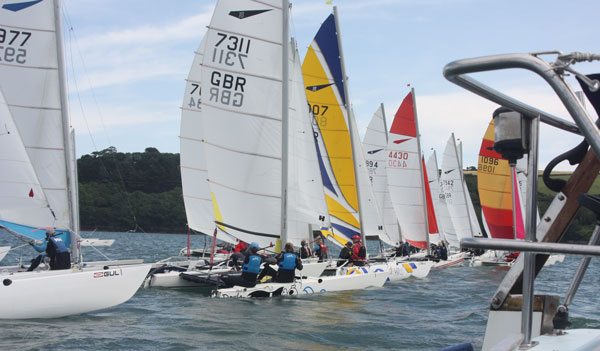 In this popular strict one design catamaran class the racing is always close and the start is crucial to getting a consistent placing.  Saturday enjoyed bright sunshine and a fluctuating 12 to 18 knot north westerly throughout the three afternoon races.  After a number of recalls and the introduction of starting measures the fleet buckled down to fast and tactical racing.  With some oscillating shifts coming off the land local RSC crew Dan and Amy Teubert  played the conditions best to lead, the chasing pack of Simon Moruzzi and Ellis Stonehouse and Des and Fionnuala Barnes.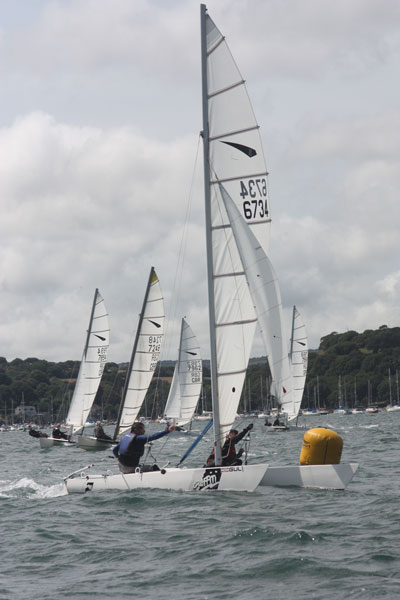 No Dart event is ever complete without a party and this was no exception.  Powered by Cornish Pasties and cream teas and a very busy bar – the entertainment literally went stratospheric.  Celebrating a great day on the water  and the 50thanniversary of the moon landing  – Major Tom (aka Windsport Coach Tom Phipps) made a dramatic entrance to the rocking band…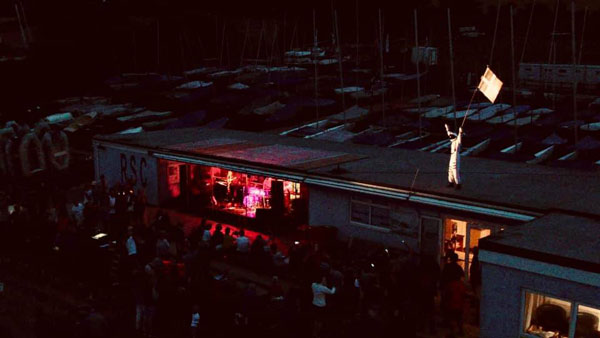 The second day offered up more classic conditions.  The first race of the day, proved tricky for both the RO and a fleet keen to get more races in.  With a strong tide running and a shifting westerly breeze and a general recall, starting measures were imposed and the fleet eventually got off with only two miscreants!  Des and Fionnuala took the first bullet making use of the lighter breeze but Dan and Amy still placed highly to maintain their overall lead.
With two more races remaining the race team had to delay  for a short while for the wind to settle and build for the course to be laid. With the wind settling in at 15 knots from the south Dan and Amy showed the fleet their heels and took the last two races although there was an incredibly exciting photo finish in the final race with Debbie Waters and Barry Peters who had delivered an amazing port tack flyer off the start.  That moment alone is one they will no doubt treasure and we hope that they can rightly dine out on it for many years at future UKIDA events.
Overall Results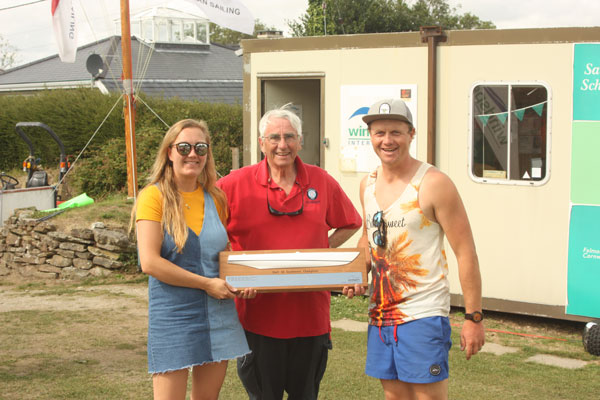 1st  – Dan & Amy Teubert – RSC – (and SW Champions)
2nd– Simon Moruzzi & Ellis Stonehouse – Dee SC
3rd– Bill Parker & Andy Baldwin – Parkstone YC
The beauty of the Dart Class is that sailed Single handed the boat is highly competitive and many single handed helms were often posting top ten positions throughout the weekend. Paul Chatfield sailed a strong series and despite adding an OCS on a black flagged start he placed 7thoverall and first Singlehanded helm.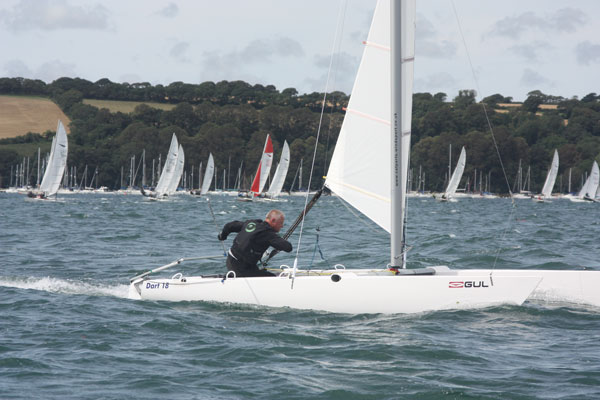 Singlehanded Results
1st  – Paul Chatfield – Stokes Bay SC
2nd–Andy McQueen – SBSC
3rd– Scott Wilcox – Stewarby
The final unique UK Dart Association Class category is for a handicap system that welcomes and rewards new helms on the basis of the best improving crews.  The class is always keen to welcome new members and actively promotes new teams to join in to the active Dart 18 Family at their wide range of GP and national events.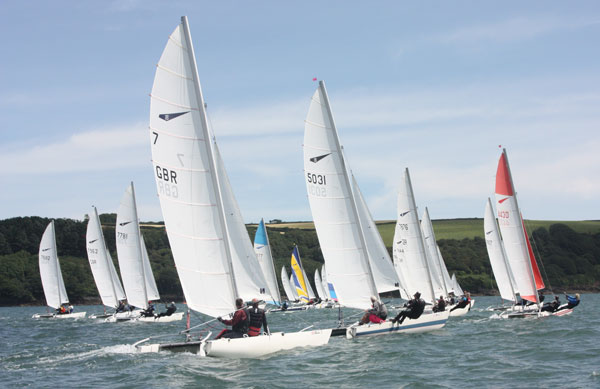 Handicap Results for most improved Crews
1st– Roger McDonald & Beckie Kestin – RSC
2nd– David Fairchild & Rosemary Crinion – Parkstone YC
3rd – Jonathan Garner & Sam Garner – UKIDA
Windsport International would like to thank the sponsors for their support in making this event such a success and the assistance of RSC for their facilities.
Gul International – https://www.gul.com/
White FormulaUK – http://www.whiteformula.com
Love Cornwall – https://www.visitcornwall.com/
RWO Marine – http://www.rwo-marine.com
English Braids – https://www.englishbraids.com
Café Mylor – www.cafemylor.com
Full Results – https://www.windsport.co.uk/wordpress/wp-content/uploads/2019/07/FINAL-SW-CHAMPIONSHIPS-RESULTS-2019.pdf
Event Photos – Flikr Albumn – https://flic.kr/s/aHsmFmHyXR