Hi all , all systems go for the SW Dart 18 championships hosted by Windsport and RSC. Best bring your Sunglasses and sunblock!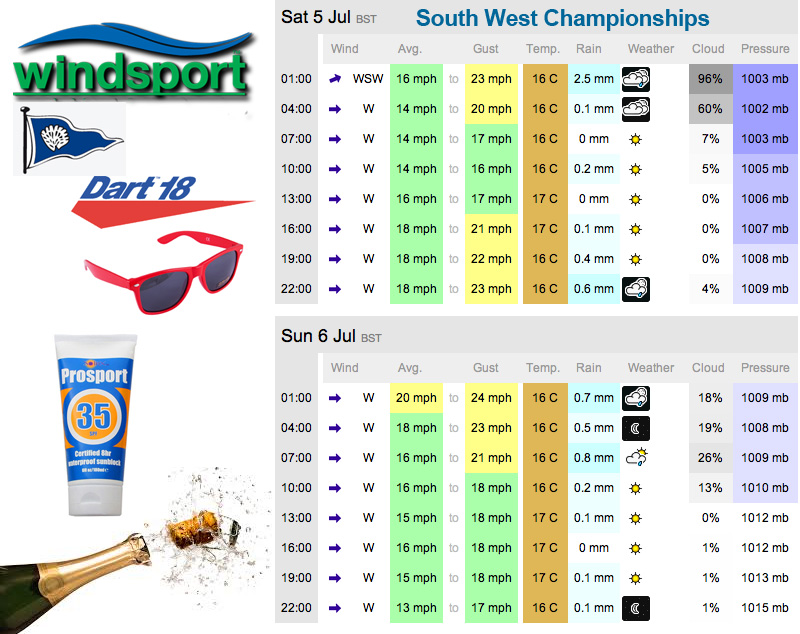 IMPORTANT NOTE :- For those towing –  follow your GPS to Mylor Bridge Village by all means but after that make sure you DO NOT follow any GPS direction down CHURCH ROAD, which is a no through road, many GPS do not know that!!! It starts well and gets narrower and narrower with a path at the end!!
For those arriving Thursday night to do a sailing harbour pub crawl on the Friday we look forward to seeing you.
For those arriving Friday to take advantage of the afternoon coaching session welcome.
For those arriving Friday afternoon / evening the Windsport "beer and burger" welcome BBQ will be on hand from 18.00hrs – 22.00hr
For those arriving Saturday morning the sailors briefing is 10.00hrs and the first start 12.00hrs so time to get yourself sorted.
Fabulous Beach Party Live music on Saturday night !
The fleet size is looking good and if everyone who promised to come keeps their promise we will have 25 – 30 boats!
Windsport camping is set up FOC, just let us know you are coming down.
Full info is on the RSC website www.restronguetsc.org/ , heading events.
If you can / would pre-register it would help the caterers and the race team, if not we will make it work one way or another!
Any last minute questions call the Windsport team 01326 376191
All looks good
Brian Windsport