One reason for the Dart 18 catamarans continued success has been its production one design status. Whilst that protects the class sailors from those with  deep pockets  and ability to buy increased performance it does not mean the class is not open to updated class rules that improve durability, benefit from re design or makes manufacture  more affordable as long as those changes provide no measureable benefit in the Dart18's performance.
At the 2017 Dart18 AGM a number of  suggested  modifications and updates for the class were put forward, discussed and considered by the various regional representatives.
These were further considered by the Dart 18 Rules committee and  after detail discussion  the Dart Rule committee  incorporated a number  as updates into the class rules.
And these are the updated rules !
1)       The Dart 18 trampoline has to date had facility for a detachable trampoline satchel which needs to be in place for class racing. The update is  the 2018 class trampoline  has a similar size satchel sewn onto the trampoline removing the need for clips etc.  Pre 2018 trampolines with the clips will still be available as special order.  The Dart Satchels  will continue  be available as a manufactures stock item.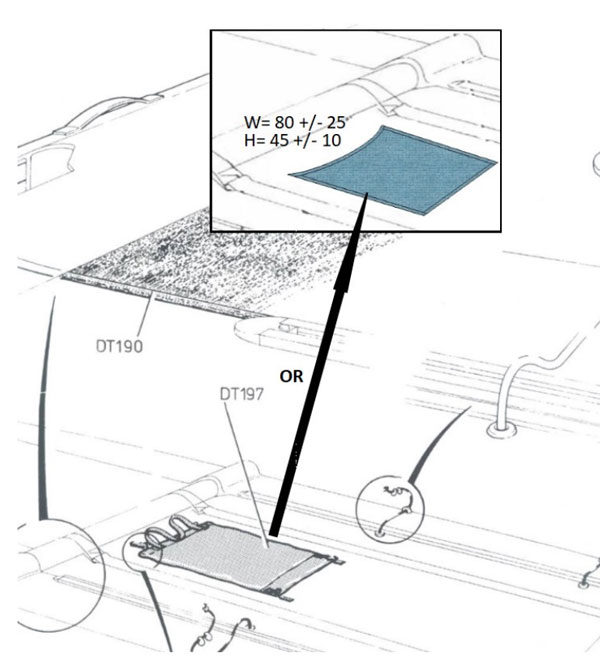 2)       The Dart 18 jib strop  to date has required a large carbine clip of shackle. On occasion this can cause injury when flapping and can impact the mast.   The updated  rope shackle system removes the need for the clip or a shackle  and is simple to operate.   See  Catparts item 20026. The original system  continues to be class legal and the standard replacement jib strop will continue to be available from the manufacture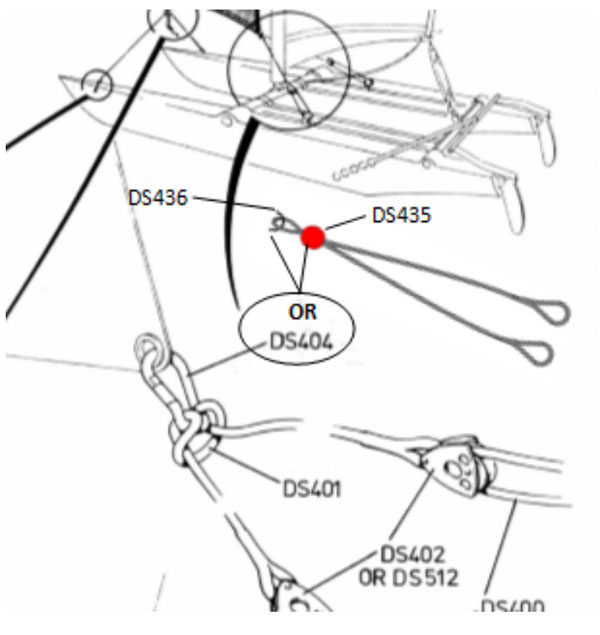 3)       The Dart 18 trapeze adjuster to date has  been a Vee cleat version.  It was proposed that the alternative clam cleat version should be available as an option. The current clam cleat option now available along with a 4mm shackle to connect it to the trapeze wire  falls within the class measurement box and  is  suitable  alternative.  See Catparts item 02266 or Clam cleat with 2:1 roller also known as DW284, D40017