Team Phipps and Tom Laity, the local farmer, provided their annual expertise and support, by recovering the Restronguet sailing clubs committee boat.  It always proves to be a fine tuned affair recovering it  to its trailer then carefully manoeuvring it up the narrow club slipway to it winter berth.   Now Oyster is secure for the off season and ready for servicing and winterising. The picture shows just how tight the gap is during the exercise.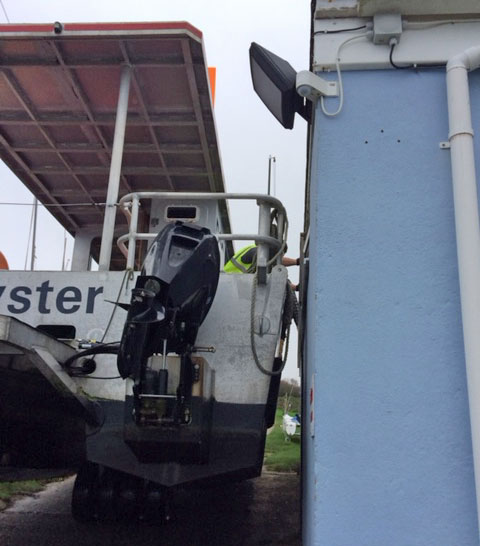 Restronguet SC last race of the season  " The Christmas Pudding Pursuit Race" was also supported by the Windsport team with free car parking  for competitors  and open access to anyone collecting their boat to store at home for the winter.
With  Restronguet  SC 's formal racing over for the year  in a few months' time the club committee boat exercise will be repeated in reverse by the
team in time for the start of the 2018 season.  Team Phipps and Windsport will be back at work on the 3rd of Jan 2018
See you in the new year.