Catamaran trailers need both bright lights and long lighting boards to be road legal and sourcing anything over 6ft is not always that so easy!
Windsport's range of catamaran road trailers provide a variety of loading options
towing the platform made up
hulls de-beamed
one or two boats
with or without a trailer box ,
adjustable mast support, jockey wheel etc.etc.
The range of Windsport lighting-boards both STD and LED  range up to 7ft with the option of additional rubber mounted stalk markers to extend your board to and even wider towing width.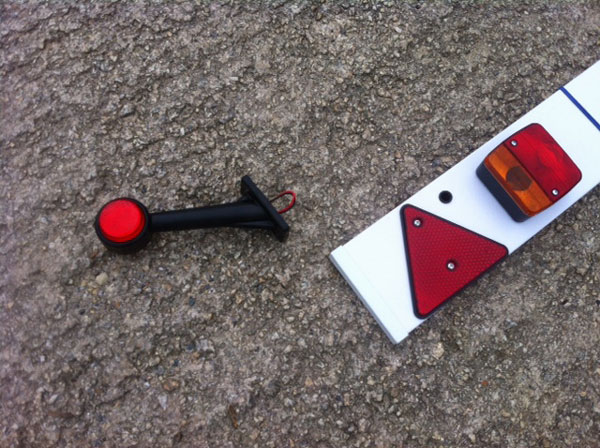 If your lighting board fits between your hulls the total width of your trailer is not clear to others in low visibility could cause an accident or not be road legal?
To  view Windsport's catamaran road trailer options visit the trailers and trolleys section in the Windsport Catparts shop
www.windsport.co.uk/catparts-shop
If you feel you need further help please feel free to email us or just give us a call on 01326 376191
From the Windsport catamaran support team.