The Windsport Falmouth's boat repair workshop is a hive of activity right now.  Our Boat refurb often sees specialist  composite/ fiberglass boat work being undertaken alongside repairs to more traditional  materials.  In this case we have a traditional gaff rigged set of spars undergoing servicing work of being stripped back to bear wood for re-varnishing alongside a high performance catamaran also in for GRP repairs.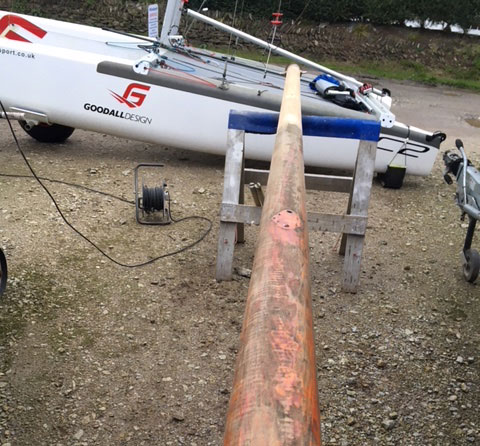 With the start of the sailing season in both high performance and traditional boats just around the corner, lengthening days and the sun due to shine in the coming months boat owners are waking up to their winter jobs list still to do!
Whilst the Windsport workshop schedule is busy and the team are on the case they are always ready to look at new projects and how they can make it work for you the customer.
For more Windsport workshop repairs / servicing.