Clearly the Best Value performance Catamaran at the show in our Viper F16 Race Boat
I  you are looking for a fast Cat and at an amazing price then read on ??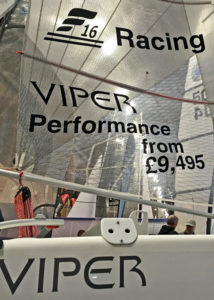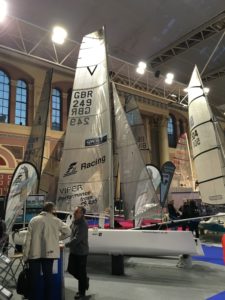 Anyone visiting the catamaran island at the recent RYA Dinghy Show could only be impressed by the best value for money performance catamaran, on display at the show.  The race F16 Viper from Goodall Design was displayed on the stand.  Some people  mistook it  for a brand new boat! and at price of £9,450 it  was clearly great value  for money.  The Viper is perfect for lighter catamaran sailing teams and  has demonstrated its performance in F16 sailing around the world. The UK F16 fleet will be racing alongside the F18 class at many events in the UK  during 2016  so now is the time to take on the challenge  of double trapezing with gennaker!
For more information on, new or second-hand  F16 Vipers contact the Windsport team direct :-
01326 376191