This is the catamaran as raced at the 2019 world championships, fully foiling, adjustable rudder control, race spec A Class for sale.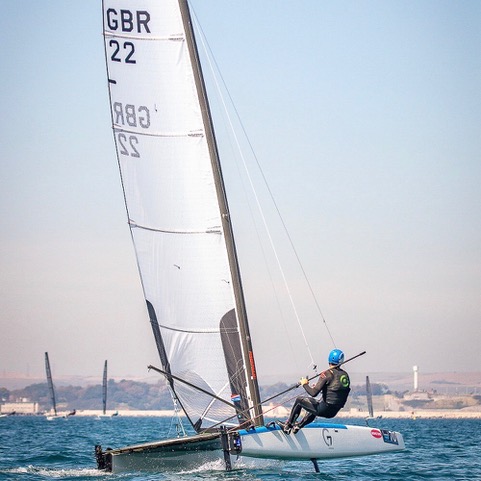 Features,
2019 Scheurer daggerboard and rudder foils
Tall fiberfoam mast, with internal downhaul system
Fully integrated control systems, rotator, main foil rake, mainsheet and downhaul.
Solid trampoline with under skin for maximum aerodynamic efficiency
Back trampoline for added efficiency
Fully dynamic rudder flap control with differential, adjusted on tiller.
2019 Landenberg deck sweeping main sail inc fiberfoam battens, sailed 8 days
Light wind forward position steering system
Storage compartment in front beam section
Trolley and stern chocks included
Lycra full boat cover
Price on Application
Boat is currently located in Cornwall UK, but can arrange delivery if required. 
Please contact Tom Phipps for further information and prices