At Windsport, we offer a huge range of services. But we're probably best known as being a centre of excellence for race catamaran sailors. As well as coachinfrom our base near Falmouth in Cornwall, for decades we have travelled the UK and world, training sailors from beginners to Olympic standard.

We also have a great reputation as a leading supplier of parts for dinghies and catamarans such as the Dart, Sprint, Goodall C2 and Viper. Please search our CatParts Shop for all your requirements.

If you want to get out on the water and live locally to us near Falmouth, or if you're in Cornwall on holiday, there's something for everyone at Windsport. From sailing to kayaking, windsurfing to power-boating. Whether you want to follow an RYA course or just have a bit of a dabble…we can find a course or activity to suit. We even hire out our facilities as a venue for your own water sports events. There's also on site event camping. Plus we offer parking and boat storage as well as boat repairs.

Follow the links on this website to read more about what we do. Then contact us online, or by phone, if you would like to order anything or book our services.
Tom, Alex and Clari


Windsport International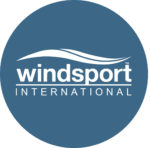 "Really fantastic, professional and committed coaching. Our kids came away enthused and had genuinely improved. And most of all, they had loads of fun! It's now a permanent fixture of our Cornish holiday, no question in their minds."
"Windsport International could not have provided me with better tuition of sailing a catamaran – Sprint 15. The staff are friendly, knowledgeable, patient and it is a superb location to sail!"
"The staff are friendly and attentive and always ensure young people are safe. The grandchildren come away at the end of a session having learned something new and having enormously enjoyed the experience."
"We could not have chosen a better place, or more wonderful people, to teach our children to sail. Mylor is one of the best places to start out on the water; and the Windsport team were superb. The teachers were very supportive of our nervous novices and their enthusiasm was infectious.".
"Over the past few years our grandchildren have regularly requested the opportunity of spending time at Windsport.
Windsport offers not just sailing tuition under the auspices of the RYA but have a variety of sailing boats for hire as well as all the necessary gear if needed."
"I have undertaken a range of cat training with Brian and Tom over a number of years, initially on a Dart 18 then adventuring out on F16s and F18s. I love their 'can-do', professional, well prepared approach to training on excellent, often new or nearly new equipment. Not only have I loved my training time, but I have always left feeling more informed and equipped to brave the water on a range of vessels!"
"Excellent from start to finish". Loads of space for boats, cars, camping, and fantastic hospitality from the sailing club. Brian and the team ever on hand for spares and repairs. This truly is a fabulous place to sail, learn and race".
"Not only have our daughters learned a huge amount from their sailing courses, but they have had great fun. We can wholeheartedly recommend Windsport to anyone."